Hi there,
I am a new content block, go ahead, edit me and make me cool...
Career Assessment
Would you like to have a clearer understanding of how your unique talents line up in the job market?
Would you like to learn how to position yourself to get the attention of prospective employers?
Would you like to better understand the work environment best suited to you needs.
If you want actionable information to move your career forward, the BestWork DATA Career Management Assessement is for you.
Here are just some of the things you will receive with this package:
Your Core Strengths
Bestwork DATA shows you what your real strengths are.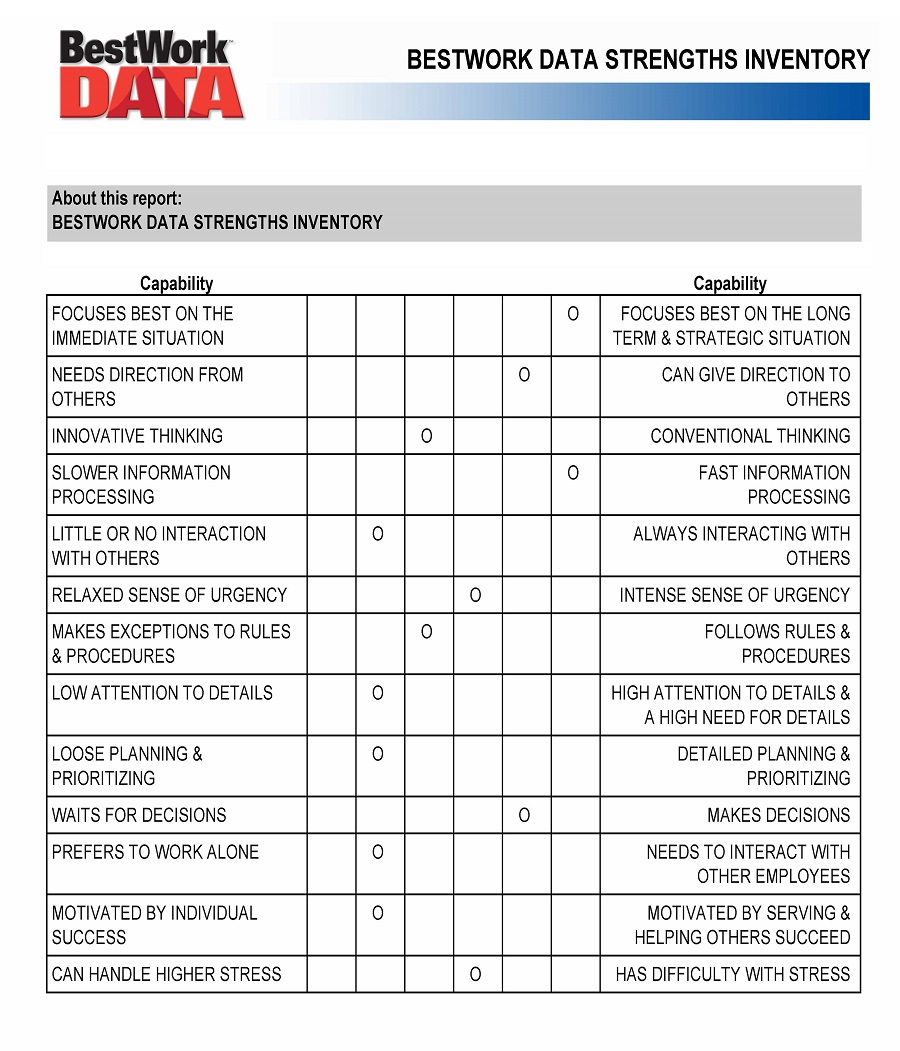 Your Career