Experienced Professionals to Help You
Navigate the Challenges of Business
Why Chuck & Amy Hall Created Bizinuum LLC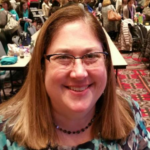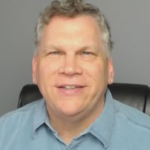 With more than 50 years of combined business and professional experience, we have done and seen a lot. Through our work, education and the things that life has taught us, we have reached a point in our lives where we have a lot to offer fellow travelers on the journey of life and business. 
Chuck earned a Master's of Science in Organizational Dynamics from the University of Pennsylvania and a Bachelor of Arts degree in Journalism from Penn State University. He understands how to get things done in organizations, knows how to ask good questions, and presents information in a clear and understandable way. After graduation, Chuck worked in ministry and social services before moving into communications, publishing, marketing, management and leadership roles in major corporations, non-profit organizations, and entrepreneurial businesses. Chuck started his first business in 2007 and has been self-employed since.
Amy earned her undergraduate degree in Social Sciences from Bloomsburg University. She gets people, and is a strong communicator who understands what people are saying and helps them connect with the resources they need. After graduation, Amy worked with abused and neglected children in a residential setting, and as a investigative caseworker. Amy then moved into the business world, as an insurance underwriter and complex financial calculations specialist for a major insurance company. While serving as a full-time mom to our three children, Amy was a Girl Scout leader and library association board member, and also started her own businesses selling education toys and then jewelry through home shows. When Amy returned to the full-time workforce, she served as a retails store manager for a non-profit organization.
After living most of our lives in the Philadelphia suburbs, we downsized and moved to the Greater Atlanta area in 2016. We enjoy our lives in rural Rockdale County, where we live with our 18-year-old home-schooled son and our two dogs. Our adult daughters are raised and out on their own, one living in Bradenton, Florida, and the other living in Bucks County, Pennsylvania. 
We are authentic people with many and varied experiences. We stand ready to help you with your business or career challenges. Just ask, and we'll be happy to talk about how we can help!