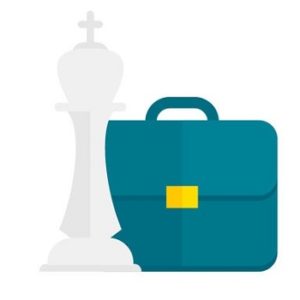 There's an old business joke about consultants never wanting to leave once you let them into your business. That's the complete opposite of our approach to consulting. Our goal is to get your project finished and then move on to work with our other clients. We work as quickly as is prudent, because we know that you hire us because you need something done — and usually time is of the essence.
To begin, we'll work with you to define a problem or situation in your business that can use a little extra brain power or perhaps an outside perspective. We then gather facts through conversations, observations or research. Once we have a clear picture of the situation, we conduct an analysis and present you with our findings and recommendations.
Nearly all of our consulting engagements begin with CEO Chuck Hall who will talk with you and outline your project needs. Based on those needs, Chuck will develop a project proposal including the associates who are best able to help you with your needs. Once you are comfortable with our game plan, we'll roll up our sleeves and get to work.
If you'd like to talk to us about Business Consulting, you can set up a no cost phone call with Chuck or complete the form below.