Let's get started . . .
My name is Chuck Hall. It's good to meet you. I've had a long and successful career. From 1983 to 2007, I worked in various roles, including corporate marketing and communications, a national trade association, and ministry and social services. I've held increasingly responsible positions, from entry level staffer to vice president. Along the way, I myself benefited from working with a coach, and hired and developed many professionals. I'll be happy to help you.
How do we do it?
Three things stand between where you are now and where you want to be:
Clarity of Focus
Your Plan of Attack
Getting It!
When we first talk, you'll have questions for me, and I'll have questions for you. It will be a friendly discussion, and the most important thing is that we talk about what you want to do. Sometimes people aren't sure, and that's OK. We will work together to help you get Clarity of Focus -- what is it that you really want to achieve?
If you'd like, you can complete a 25-minute assessment called BestWork Data. This can greatly enhance your understanding of your special skills and talents, and help you sharpen your focus as you strive to find your new job or move up in your company.
As we move forward together, we'll work on Your Plan of Attack. In some cases, people are looking for one simple component of their plan: a new resume, an updated Linkedin profile, interviewing practice, or how to do online job searches. I can help! In other cases, people are looking for a more comprehensive program such as ongoing career coaching, reviewing job opportunities over time, or continually applying for jobs and debriefing after interviews.
When you are ready, it's time to work on getting what you want. To get the position you want, you will need to take action. You will need to have a solid resume, a strong Linkedin profile, an engaging cover letter, clear talking points for your interviews, and compelling follow-up letters for after your interviews. These are things we can work on together.
So How Long Will It Take?
Finding the right job may take as little as a month, and I don't mean to scare you, but it could take six months or more. Personally, I once had three job offers two weeks after I started looking. Another time, it took me 15 months to find the right job. How long depends on a lot of factors, such as your current career experience, how narrow your job focus is, how much money you want to make, how "picky" you're going to be on factors such as commute, work hours, or type of company, and how focused you are on finding "the perfect job."
How Much Does It Cost?
The most important thing you will invest in your career search is your time and energy -- and perhaps the time and energy of your family and friends. You will also invest some money, the amount depending on how much assistance you want and need. I will work with you within your budget, starting with $0 for an initial 30-minute call. That's right -- we can talk via phone for no charge at all. If you decide you want to work with me, here are some options you can choose:
Individual Coaching Session: $149
Individual Coaching Session + BestWork Data Assessment: $199
Focused coaching module for 1 month: $499
Comprehensive coaching for 1 month: $999
Most important to me is that you are able to move forward with your career. So, please, reserve a free 30-minute call time with me and let's see how we might work together.
Let's Talk!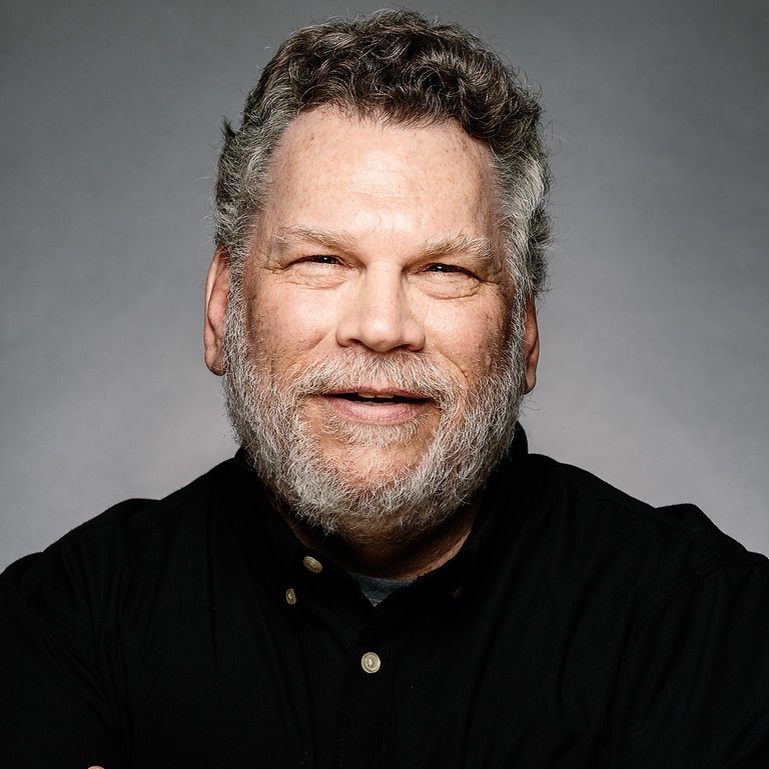 I'm a coach and consultant with more than 30 years of management and leadership experience with top firms such as Prudential, General Electric and Nationwide Financial. I believe that everyone, can improve their results by developing more effective and efficient practices.
Working most often behind the scenes as a confidential advisor and coach, I help people improve their careers by making the right moves. I follow a disciplined analytic process, and blend in creativity, experience and intuition to help you accomplish your goals.
I started my career in ministry and social work before moving into the business world where I worked for large companies and a national trade association, before launching my independent career in 2007. I have a master's degree in Organizational Dynamics from the University of Pennsylvania.
I'm a member of the Atlanta Chapter of the Association for Talent Development, and the Technology Association of Georgia. I live in Conyers, GA, with my wife, Amy, teenage son and two dogs. My wife and I have successfully launched our two daughters from the nest.
I enjoy nature, reading, craft ales and quiet time sitting on the deck contemplating the wonders of life. 
I look forward to talking with you!